Oak Street Advisory Group is based out of south Orange County in the city of Laguna Beach, California. We are a boutique, fee-only Registered Investment Advisory firm specializing in Investment Management and Financial Planning. We focus on maintaining individual relationships, and are committed to our fiduciary responsibility of offering objective advice.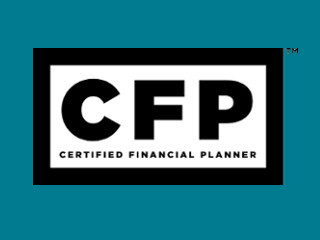 CERTIFIED FINANCIAL PLANNER™
The CFP® certification marks identify professionals who have met the high standards of competency and ethics established and enforced by CFP Board. CFP Board's Standards of Professional Conduct require CFP® professionals to act in their clients' best interests.
FEE-ONLY FINANCIAL ADVISOR
We are proud members of the National Association of Personal Financial Advisors (NAPFA), the country's leading professional association of Fee-Only financial advisors—highly trained professionals who are committed to working in the best interests of those they serve.
FINANCIAL PLANNING ASSOCIATION
We are members of the Financial Planning Association®(FPA®), the principal professional organization for CERTIFIED FINANCIAL PLANNER™ (CFP®) professionals, educators, financial services providers and students who seek advancement in a growing, dynamic profession.
OUR SERVICES
At Oak Street Advisory Group you will always be treated as an individual with a unique vision of financial success. We provide comprehensive financial planning and investment management services to help you identify and then achieve your goals. Our services include:
Investment portfolios are customized to meet the objectives of each client. While managing an appropriate level of risk, we focus on essential investment principles including diversification, asset allocation, and tax efficiency. We ensure a consistent, disciplined approach in investment decision-making, which mitigates emotionally based decision errors.
We specialize in helping our clients develop and create a financial planning roadmap of how to achieve their goals. Planning can be the most important, and often overlooked, element in financial success. Topics in a comprehensive financial plan may include saving for retirement, spending during retirement, saving for a home, insurance coverage, education savings plan, investments, tax and estate planning.
We consider ourselves a financial partner, and hope to be your first phone call when there is a financial decision to be made. We value our client relationships, and have a sincere interest that our clients make the best financial choices to ensure a positive financial future. The core of our work centers around the mutual trust and respect we have for one another.