Oak Street Advisory Group is a fee-only firm committed to our fiduciary responsibility of offering objective advice. As a fee-only firm, we have no vested interest in the products or services we recommend, other than to ensure all recommendations meet a clients' objectives and goals.  The only compensation we receive is directly from our clients, removing potential conflicts of interest with commission-based products or services.
We are an independent wealth management firm. We do not sell any products. We are a boutique firm and when you call, we will be the ones answering the phone. At Oak Street Advisory Group, there are no unsatisfied, underpaid employees concerned with working their way up the corporate ladder.  We provide financial planning and investment management services to individuals and families looking for a true partner who is passionate about their financial well-being.
Our mission is to help people navigate through the potentially complicated areas of investment management and financial planning. Oak Street Advisory Group shares an office space with Duttenhofer Advisory Group, owned by David Duttenhofer. David has mentored, and known Meghan since she was a high school volleyball player, and introduced her into the wonderful world of fee-only financial planning. We are very proud to be a long-time presence in Laguna Beach and greatly value the close, long-term relationships we have built with our clients.
"Our clients' financial well-being is always our primary concern."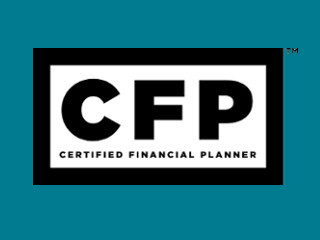 CERTIFIED FINANCIAL PLANNER™
The CFP® certification marks identify professionals who have met the high standards of competency and ethics established and enforced by CFP Board. CFP Board's Standards of Professional Conduct require CFP® professionals to act in their clients' best interests.
FEE-ONLY FINANCIAL ADVISOR
We are proud members of the National Association of Personal Financial Advisors (NAPFA), the country's leading professional association of Fee-Only financial advisors—highly trained professionals who are committed to working in the best interests of those they serve.
FINANCIAL PLANNING ASSOCIATION
We are members of the Financial Planning Association®(FPA®), the principal professional organization for CERTIFIED FINANCIAL PLANNER™ (CFP®) professionals, educators, financial services providers and students who seek advancement in a growing, dynamic profession.
What Can We Do For You?
Are you interested in learning more about what we do? 
Or how we can possibly help you with your financial planning and investment management needs? 
Simply, click on the button below to set up a meeting with us at our Laguna Beach office!