Our Team
Meet the Oak Street Advisory Group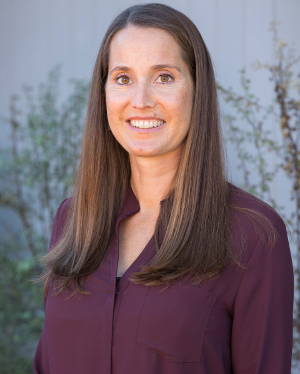 Meghan Coolbaugh, MA, CFP®
Meghan Coolbaugh, CFP® is a fee-only fiduciary financial adviser, and owner of Oak Street Advisory Group. After graduating from Saint Mary's College of California, she played professional volleyball in both Europe and Asia, then returned to California and earned a teaching credential with a Master's Degree in Education. She decided to look outside of the classroom for career possibilities, and an opportunity to work with David Duttenhofer materialized. Meghan knew immediately that fee-only financial planning was a career path she desired to pursue.
Currently, Meghan is President of the Financial Planning Association of Orange County, a chapter with over 500 members. She is committed to being a philanthropic resource to those who are charitably minded, and was a Professional Council member on the Laguna Beach Community Foundation. Meghan is a presenter at the "It's Your Money" educational workshop, a national award-winning series started by Peter Kote in 1993. Outside of the office, Meghan does not like to sit still, and loves playing beach volleyball, reading, travelling, hiking and Pilates.
David McLain Duttenhofer, CFP®
David has been in Financial Services for over 40 years. Beginning as a Stockbroker and later as a "Fee Only" NAPFA Registered Investment Advisor. He began his career working for brokerage firms such as Young, Smith & Peacock, Dean Witter, and Paine Webber. He moved on to become a managing partner and owner of Prime Financial Securities for several years.
He attended California State University, Fresno and UCI Extension. He graduated from The College of Financial Planning, Denver, Colorado in 1996 and sat for and passed the CFP® Comprehensive Exam September 19, 1995.
David has always been a volunteer and has served as Treasurer for Laguna Beach Rotary, ICFP Orange County and Financial Planning Association of Orange County.
He is also a Past President and Chairman of the Board of the FPA, Orange County.
Current associations and services include the National Association of Personal Financial Advisors (NAPFA), the Financial Planning Association (FPA) of Orange County and the Laguna Canyon Foundation, Gifts and Wills Committee.
Aileen Lau Danley, CFP®
Aileen joins Oak Street Advisory Group, LLC after ten years of experience working in both Los Angeles and Orange County, helping individuals and families with wealth management and financial planning. She holds a bachelor's degree in engineering from UCLA and a master's in business administration from Pepperdine University.
Aileen is an active volunteer, and past board member, of the Financial Planning Association of Orange County. She has served as Chair for the Volunteer Development, Membership, and Community Outreach committees. On the side, Aileen also works as a Personal Financial Counselor for Zeiders Enterprises, providing support and financial education to military families in Southern California.
Outside of work, she loves reading, volunteering and being with family and friends. Going to the theater, watching movies and sharing a tasty meal are a few of her favorite activities. Aileen resides in Huntington Beach and is a proud mom to two fabulous young adults, and two adorable cats.
What Can We Do For You?
Are you interested in learning more about what we do? 
Or how we can possibly help you with your financial planning and investment management needs? 
Simply, click on the button below to set up a meeting with us at our Laguna Beach office!